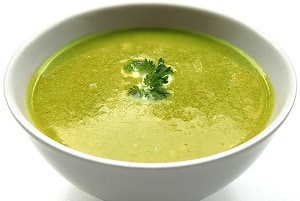 *Winter 7-Day Detox* – With delicious Soup Recipes
If you're feeling sluggish and flat after weeks of eating rich, sugar-packed foods and drink over the break – Then Emma Arden's 7-day winter detox will put a spring back into your step and help you overcome the post-festive fatigue!
Lose those extra pounds safely and effectively with this easy to follow 7 – day detox plan which incudes delicious winter Soup recipes, plus Smoothie and Juice recipes.
"I've just completed Emma's 7 day detox & could not boast about it more. I feel wonderful! Emma's knowledge, support & advice is fantastic. The supplements provided work a treat. I'm glowing, full of energy with the added bonus of 4kgs lighter. One happy client" – Honey, London.
Emma Arden has 15 years experience in cleansing, detoxing and colonic hydrotherapy. So always get advice from a professional before embarking on any kind of detox, especially if you are juicing.
Benefits: Lose Weight / Feel Less Bloated / Increased Energy / Glowing eyes & Glowing skin / Mental Clarity / New Eating Habits / Reduced Pains & Inflammation / Healthy Digestion
You'll be given a comprehensive starter pack and have a full consultation.
Emma's 7-day detox includes:
• Information pack
• Detailed consultation
• Two Colonics*
• 2 days of eating vegan foods
• 3 days of vegetable juicing
• 2 days of eating vegan foods
• Herbs, Supplements & Probiotics – Provided & to be taken daily
• Delicious recipes & food ideas
• Shopping List for the Week
• Daily cleansing routines
• Day by day plan
• How to break the detox info
*1st colonic – day 1
*2nd colonic – day 7
Please note – You will need access to a juicer for the 3-day juice fast. I have lots of experience with juicers and can help guide you to choose the right one.
Emma is at Feel Good Balham on Wednesday & Thursday's until 9pm.