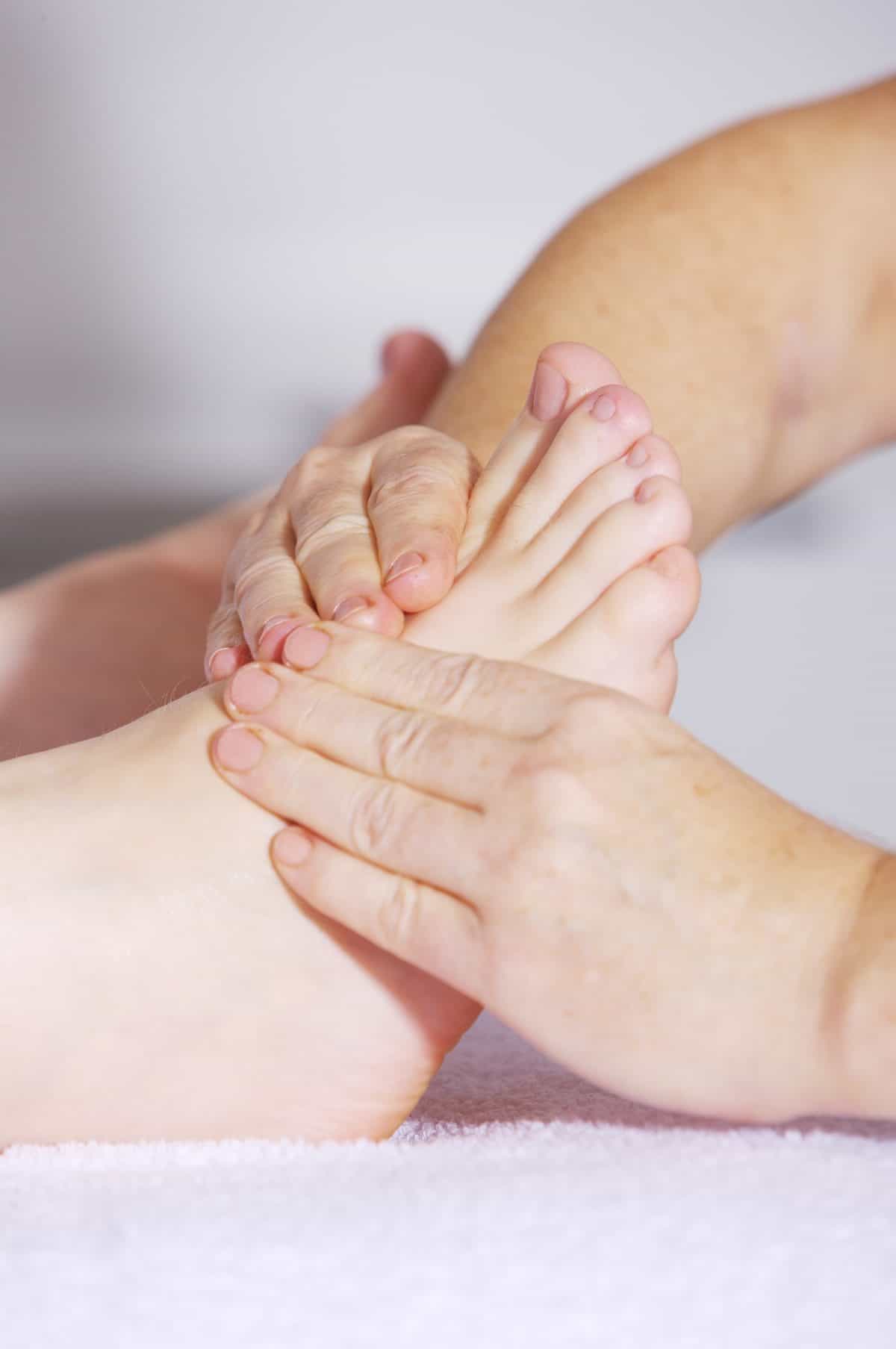 Light Touch Energy Reflexology works intuitively and applies less pressure than traditional reflexology, making it ideal for anyone who enjoys reflexology but finds that the pressure can be uncomfortable. Light Touch Energy Reflexology is a wonderful relaxing and soothing treatment that leaves you feeling completely relaxed and revitalised.
Combining reflexology with healing energy techniques, this treatment is not just relaxing, it's beneficial energetically too.
Reflexology works by applying pressure to certain areas on the feet, known as reflexes to gently stimulate the corresponding eight systems and organs of the body: skeletal, muscular, neurological, respiratory, endocrine, digestive, vascular, and reproductive/urinary. This helps to create balance within the body to instil a sense of well being and help the body to heal itself.
Some people notice that regular reflexology treatments helps to improve the quality of their sleep, improve their mood and immune system, however everyone responds differently, so the only way to find out how you'll feel is to book yourself in for a treatment!
Not only will reflexology help to rebalance your system you'll also find that reflexology can leave you feeling calm and refreshed.
Regular reflexology sessions are suggested for optimal results.