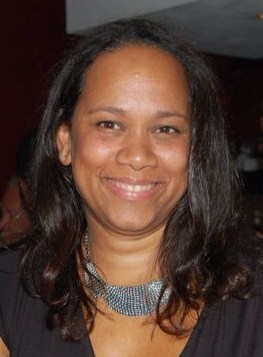 Massage therapist, Reflexologist, Advanced Energy Field Healer and Reiki Master Teacher
Andrea is at Feel Good Balham on Mondays from 9.15am – 3pm, Tuesdays from 9am – 5pm, Wednesday evenings from 4.30pm – 9.30pm, Thursdays from 2pm – 9.30pm, Fridays from 8.30am-2pm and Saturdays from 10am – 6.30pm.
She is also our lovely manager so call her to make an appointment on 020 8673 2163
Andrea has been a therapist for over 10 years. She believes in taking a holistic approach when dealing with clients. The whole person is treated as a completely unique individual not just a particular ailment. All initial treatments will include a consultation so she can assess your needs and tailor the treatment to suit you.
Andrea became interested in complementary therapies and medicines many years ago after being involved in a car accident, she didn't want to take all the tablets prescribed by doctors, as she knew they all have side effects. Andrea then began to look into ways she could deal with pain that did not involve taking tablets. She was fascinated by what she had experienced and decided to study massage, Indian head massage, Reiki and Reflexology.  All of these still fascinate her and she is continually studying.
Treatments can be combined creating a tailormade package – e.g 45 minutes reflexology and 45 minute massage.
Qualifications:
ITEC Diploma in Holistic Massage
ITEC Diploma in Indian Head Massage
ITEC Diploma in Reflexology
Reiki Level 4 (Master Teacher)
Energy Field Healing
Advanced Energy Field Healing
Postgraduate Diplomas in Deep Tissue Massage, Hot Stone Massage, Hot Stone Reflexology, Manual Lymphatic Drainage, Pregnancy Massage, Pregnancy/Pre-conception Reflexology, Advanced Massage, Light Touch Energy Reflexology, Advanced Reflexology, Facial Reflexology, Myofascial Release
Andrea is a member of the Federation of Holistic Therapists (FHT)
OFFERS
Book 6 treatments and get cheapest treatment half price – to be paid in advance.
Andrea is also offering a deluxe package, for only £120 you receive an hours full body massage, followed by an hour of reflexology – heaven!  Or try the 'Ultimate deluxe package' – Offering 2 hours of hot stone massage and reflexology – pure indulgence for only £125!
| | | |
| --- | --- | --- |
| Tuesday | : | 09:00 - 16:30 |
| Wednesday | : | 15:30 - 21:30 |
| Thursday | : | 14:00 - 21:30 |
| Today | : | 08:30 - 14:00 |
| Saturday | : | 10:00 - 18:30 |
Annie
I had been diagnosed with PCOS few years ago and struggled with the typical symptoms: rapid weight gain, water retention, lack of energy and hormonal imbalance.
Carol
I often get neck and shoulder ache from sitting at a desk all day. After the treatments I had no tension and realised that my posture when sitting at my desk was more comfortable.
Debbie, Balham
I would wholeheartedly recommend Andrea following my back, shoulder and neck massage. Like many people, that's where I carry my stress and working at a desk all day adds to the strain.
Di
I've been having reflexology treatment with Andrea and noticed a huge improvement in a short space of time. Andrea has such a calming presence, is incredibly caring and provides excellent treatments.
Emine Ali Rushton
I opted for Reflexology, but my intuitive therapist adds some Energy Work into the mix in a bid to rebalance my delicate digestive and immune systems.
Suzie
I just wanted to say thank you for today, I feel more supple. I think you're the best massage therapist I have ever been to.