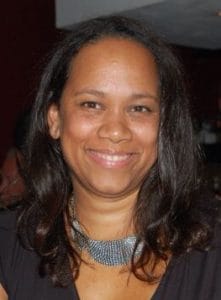 A message from Andrea Richards, owner of Feel Good Balham
As a member of the Black community I would like to reassure all of our customers that we are taking the Coronavirus pandemic very seriously here at Feel Good Balham.
We have conducted a full COVID-19 risk assessment and have made the necessary changes in order to keep everyone who walks through our doors, whether they be staff members, therapists or clients, safe.
Everyone that works at Feel Good Balham has completed a COVID-19 infection and prevention or COVID-19 health and safety course.
In order that we are able to help keep you safe we ask:
Should you have COVID-19 symptoms that you let us know as soon as possible so we are able to cancel your appointment.
Please wear a mask or face covering whilst on the premises.
As our waiting area is currently closed we ask that you arrive on time rather than early for your appointment. Your therapist will collect you from outside at your appointment time.
Please arrive alone, with minimal possessions.
Everyone is required to use alcohol based hand gel on entering the building, we are providing alcohol based hand gel in reception and the waiting area, please note that the dispensers are touch free.
All clients that haven't already done so are requested to register online before arriving for your first appointment, this will help to reduce the time you need to spend at reception, and enable you to request appointments online at your leisure. Please click here to register.
We ask that you bring your own full water bottle.
Client forms which will collect basic information from new clients have been created and will show as a link within the confirmation email.
Clients are requested that where possible they are to pay using contactless methods such as Google Pay and Apple Pay, cash is still accepted.
The changes we have made to keep our clients and everyone that works with us safe are:
All therapists wear the appropriate PPE for the treatment they offer.
As we were doing before we were forced to close, frequently touched surfaces will be regularly cleaned and disinfected, this includes but is not limited to the card machine, door handles and light switches, along with our enhanced cleaning schedule.
Disinfectant wipes/anti viral spray are provided in each room to assist therapists with cleaning the room before and after each client.
Fabric hand towels have been removed from the toilet and treatment rooms, and have been replaced with paper towels.
Pillows in treatment rooms have been covered with waterproof and wipeable cases.
Blankets have been removed from each room.
Large lidded containers have been provided in rooms 3, 4, 5 and 6 under the bed for clients clothes/belongings.
Fabric cushions in the waiting area have been replaced with wipeable cushions.
Couch covers have been removed from beds for now, beds will be covered in paper couch roll as will the blue chairs in the treatment rooms.
Magazines have been removed from the waiting area.
Business cards and leaflets have been removed from reception.
All treatment rooms will have the minimum amount of items in the rooms.
Contactless soap dispensers have been provided in each treatment room and toilets.
COSHH sheets have been obtained for new products.