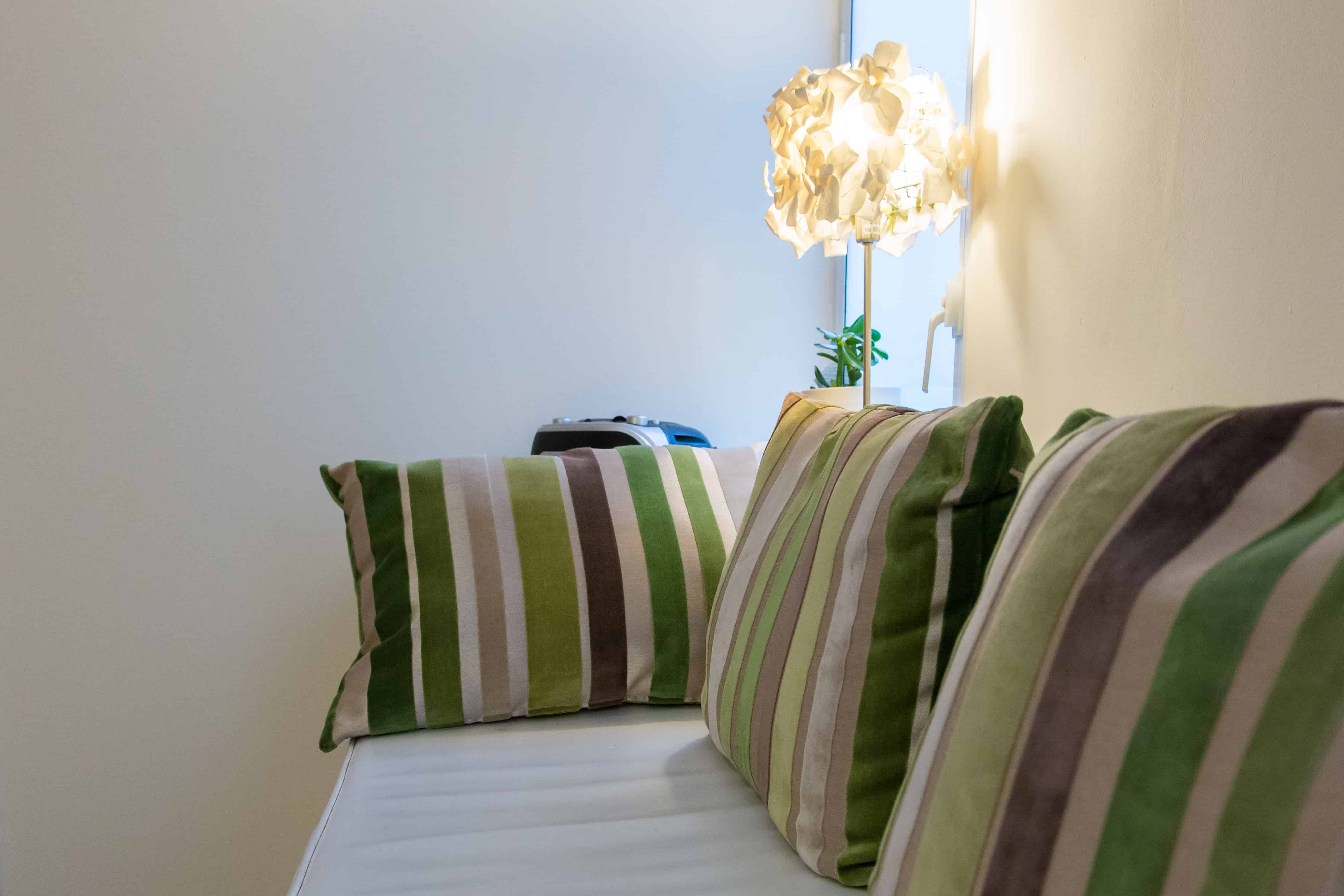 Slide 1
Welcome to Feel Good Balham, Balham's leading holistic therapy centre nestled in a peaceful mews a few minutes away from Balham Station.
Slide 2
We have 6 fully equipped treatment rooms available to rent to fully insured, highly qualified therapists in our purpose built therapy centre.
Slide 3
We offer a number of relaxing hot stone treatments here at Feel Good Balham. Ideal for someone who prefers a more warming and sumptuous treatment.
Slide 4
Feel Good Balham gift vouchers make the ideal gift, whether for Christmas, Birthdays, Anniversary or just because.
Welcome To
Feel Good Balham
Welcome to Feel Good Balham, Balham's leading holistic therapy centre nestled in a peaceful mews a few minutes away from Balham Station.
Whether you're looking for a holistic treatment such as acupuncture
or a truly relaxing massage as well as anything in between, you've come to the right place! We have a wide variety of  relaxing and rejuvenating therapies, you're bound to find one that's suitable for you.
Therapists
Below you'll find a selection of the therapists who offer a wide range of
treatments at Feel Good Balham.
Testimonials
Kelly M, London
I would highly recommend Barry.
Had an initial osteopath session for back and leg issues and the session has made a difference already.
Barry knows his stuff.
Michelle D, London
The whole experience was really great. I will definitely visit again.
I found Carey very kind and gentle. She explained everything to me and made me feel very comfortable and relaxed.
Thank you to the whole team for an overall lovely experience, from the admin and front of house as well as the cleaning team – all super stars.
Kate E, London
I've had massage treatments from Andrea for many years now.
She came recommended to me and I'd be happy to recommend her to others.
I was very reassured by Covid measures too.
Gaelle L, London
Bethan is providing great acupuncture treatment, listening and caring for her patient.
Facilities are nice and clean, receptionist friendly and professional.
Andrea W, London
Balint is very nice, his sessions are very healing
Katelen, London
I had a great experience with Andrea for my first deep tissue massage.
It was impeccably clean and the team was amazing.
Andrea let me know exactly what to expect post-massage and gave me clear aftercare instructions.
Thank you FeelGoodBalham
Jennifer T, London
Andrea and the reception team were lovely and welcoming.
Andrea took the time to chat to me first to understand what I needed and I felt so much better after my deep tissue massage.
I would highly recommend and will definitely be back!
Arlene A, London
I received an awesome deep tissue massage from Andrea in Balham.
Also, they followed the Covid guidelines to keep me safe.
Environment was clean and welcoming.
Claudette H, London
I had a facial appointment with Rachel and the treatment exceeded my expectations.
She was absolutely amazing, she took timeout to have a chat with me and recommended products that would be beneficial to me.
I left there feeling refreshed, relaxed and on cloud nine. I would highly recommend Rachael.
The centre was very clean and every precaution was taken to make me feel safe and comfortable during my treatment. The receptionist was very friendly, polite and helpful whilst I booked my next treatment.
All in all, a fantastic experience.
Sam S, London
I have visited Feel Good Balham a few times and every time the service is exemplary from the booking system to the greeting on arrival and the warm welcome and the level and quality of the treatment.
Andrea is just amazing and I would recommend her to anybody.
Thank you