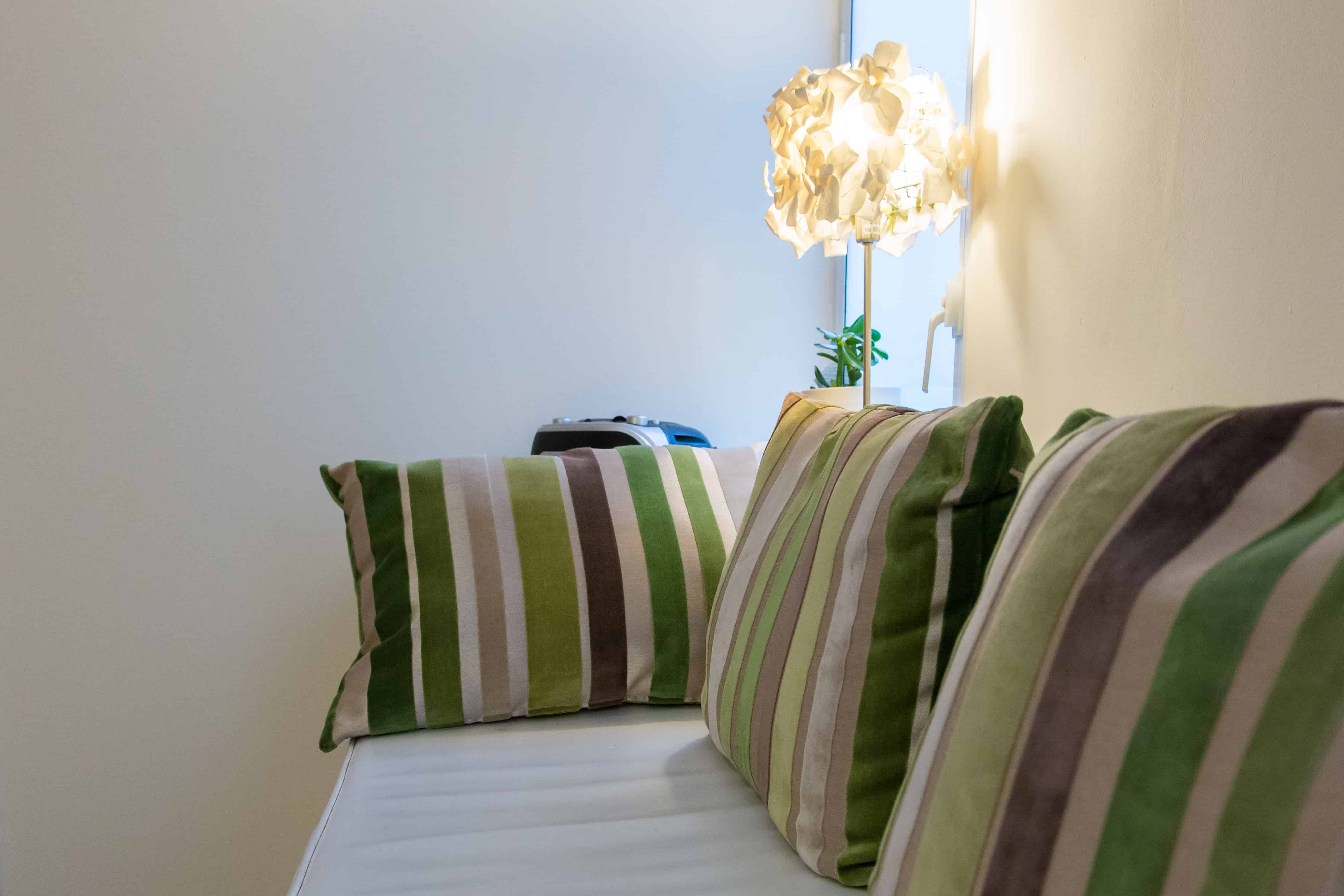 Slide 1
Welcome to Feel Good Balham, Balham's leading holistic therapy centre nestled in a peaceful mews a few minutes away from Balham Station.
Slide 2
We have 6 fully equipped treatment rooms available to rent to fully insured, highly qualified therapists in our purpose built therapy centre.
Slide 3
We offer a number of relaxing hot stone treatments here at Feel Good Balham. Ideal for someone who prefers a more warming and sumptuous treatment.
Slide 4
Feel Good Balham gift vouchers make the ideal gift, whether for Christmas, Birthdays, Anniversary or just because.
Welcome To
Feel Good Balham
Welcome to Feel Good Balham, Balham's leading holistic therapy centre nestled in a peaceful mews a few minutes away from Balham Station.
Whether you're looking for a holistic treatment such as acupuncture
or a truly relaxing massage as well as anything in between, you've come to the right place! We have a wide variety of  relaxing and rejuvenating therapies, you're bound to find one that's suitable for you.
Therapists
Below you'll find a selection of the therapists who offer a wide range of
treatments at Feel Good Balham.
Testimonials
Paul H, London
Rachel is an excellent massage therapist! I am completely refreshed from all sporting aches and pains after my visit–thank you Rachel. Very pleased with Feel Good Balham as my overall experience was relaxing from the moment I walked in until checkout with friendly staff all around and very nice treatment rooms, which are the best I've found in Balham. I am already looking forward to my next massage with Rachel!
Francesca, London
Thank you so much. You have fundamentally changed my life for the better. I am so grateful for your work and to have met you Emma
Daniela M, London
Rachel was amazing! Great service, spot on on pressure and very professional!
Stephanie N
I began working with Jen for a number of reasons. I was seeking support to reconnect to my whole self, nourish my sacred space and heal trauma. Jen was able to create and hold a nurturing space for me to do this work and to be a guiding light for me to connect to the wisdom of my own body in a way that I was not able to do prior to working with her. She is incredibly attentive and intuitive, trustworthy and supportive. One of the things that I love most about Jen is that she has a tool box loaded with invaluable resources which allowed me to continue on with the work I was doing with her in between our scheduled sessions. I would recommend working with Jen to anyone who wants to feel empowered in their life but be prepared for incredible and unexpected things to show up as you welcome in a renewed sense of self and wellbeing as well as a heightened connection with your body, your spirit and your life.
Yukiko
"I've been going to Suzie for many years now and its definetely the best reflexology I have found in the UK – I'm from East Asia and am a big fan of reflex and its important you get a good one! Her massages are also good and when I really want to treat myself I go for a combination, well worth it!"
Tracy
After having a treatment I felt so relaxed and rejuvenated, it is like I have had a whole night's sleep although the treatment may have only been for 45 minutes.
Suzie
I just wanted to say thank you for today, I feel more supple. I think you're the best massage therapist I have ever been to. I highly recommend Andrea to my friends and family. Thank you again.
S.L Netherlands
I have been going through a very tough phase in life and I couldn't get rid of the dense energy I felt. After 2 distance healing sessions with Waquefa I am feeling more clear, grounded and after being in a state of survival for years, I am starting to make plans again. Waquefa does deep and thorough work and the information she shares helps me integrate the transformation in my daily life. Thank you so much.
R.P Vancouver, Canada
I went to Waquefa when I was suffering from depression and anxiety and had never been in a serious relationship. Through only three groundbreaking treatments she managed to help me get to the root of depression and I started feeling much less anxious. She also cleared my energy field enough that I was able to meet someone and be in a relationship – so very tangible results! She also helped me get the deeper complexities of my relationship issues and longstanding patterns I needed help breaking. I am a Reiki Master myself and I was humbled by her amazing abilities and her deep compassion and caring for me. Months later I am still benefitting from the information that came out of our sessions.
Nicky
Hi, I just wanted to thank you so much for the reflexology treatment, at last a therapist that over-delivers. Wasn't sure what to expect at first but I was really impressed with you and the treatment – I felt very relaxed and rejuvenated. I have already recommended you!