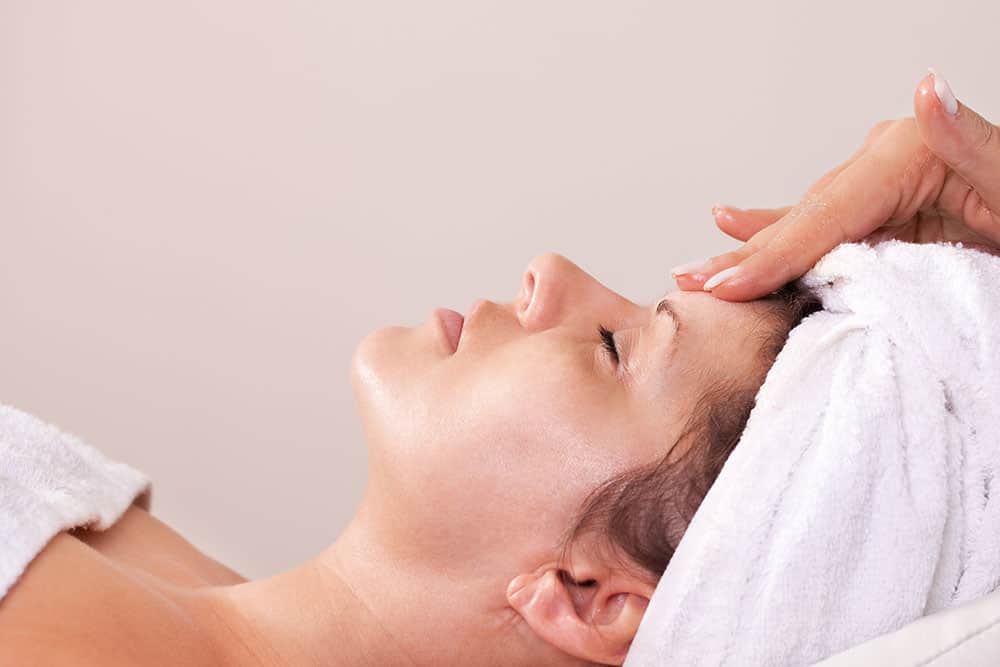 This therapeutic modality is based on ancient facial maps of the body from Chinese, Vietnamese and Japanese traditions and indigenous tribes of South America, combined with the study of modern neurology of the face and central nervous system.
Facial reflexology is similar to traditional foot reflexology, in that the whole body can be mapped out on the area, the face in this instance. Some people experience facial reflexology as a more powerful treatment, this is believed to be because we are working closer to the brain, therefore having a quicker effect on our systems.
This relaxing treatment has helped thousands of people with all sort of complaints and has also proven to be very effective in helping children suffering from learning and behaviour difficulties and also in the rehabilitation of patients with brain injuries and neurological problems.
Facial reflexology can have a lifting, toning and brightening effect on the face as it works on the lymphatic system to reduce puffiness, works the muscles improving their tone and improves the blood circulation.
Facial reflexology is an extremely relaxing treatment, often leaving the client in a completely chilled out state.
During the treatment you may or may not notice sensations in different parts of your body, or you could just be transported to a state of total relaxation vaguely aware of what's happening during the treatment but feeling revived afterwards, either feeling is completely normal.
You don't have to be affected by a medical condition to enjoy the benefits of Facial Reflexology – as it is very calming and grounding, it will help you to cope with stress and keep your health in optimum condition.
Everybody from babies to the elders can benefit from this healing and rebalancing treatment.
The therapist has been trained to pick up imbalances and notice areas of tension, but it must be stressed that any kind of reflexology should not be used as a diagnostic tool.