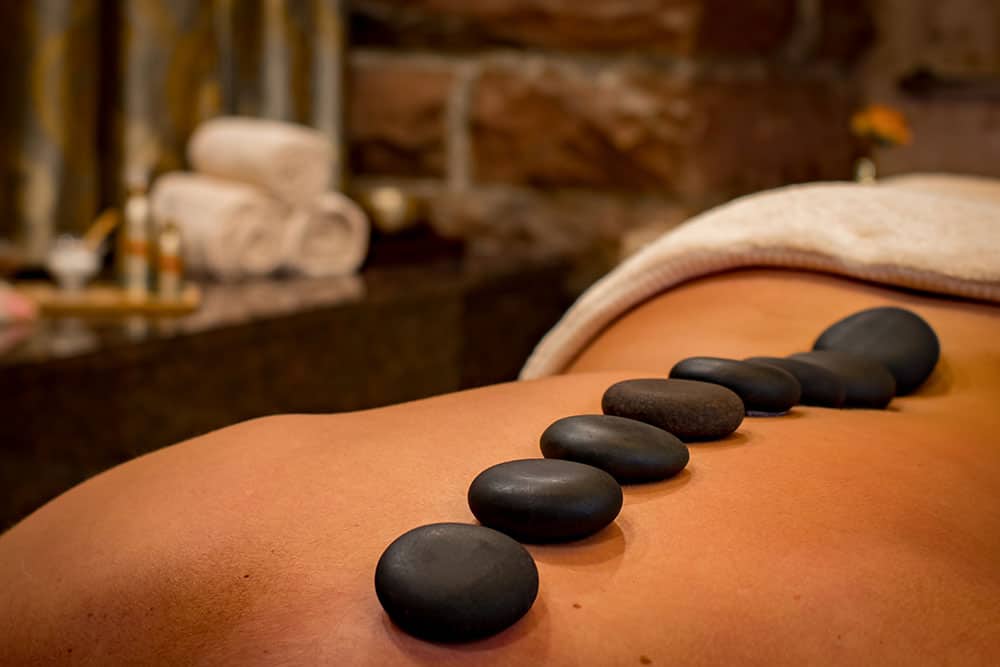 A wonderfully warming, soothing and relaxing experience. What could be more pleasant than the feel of hot, smooth stones massaging away your cold, stress, tension, tiredness, aches and pains?
Hot stone massage is a truly relaxing treatment using heated stones of varying sizes on parts of the body – from the forehead to between the toes – giving a deep massage and creating a sensation of warmth and comfort.
The heat from the stones feels very pleasant and is also wholly therapeutic, helping to detoxify the body and relax the nervous system. The stones used are smooth, volcanic basalt that retain their heat on the body for as long as possible.
What happens during a treatment?
Before your treatment the therapist will carry out a full and confidential consultation to assess your needs. Oil will be applied over the body and initially the therapist will use her hands to transfer the heat from the stones and start the massage. The stones themselves will then be used to provide a deep and comforting massage. They will also be placed along the spine and various other parts of the body during the course of the massage.
What are the benefits of Hot Stone Massage?
The benefits of hot stone massage may include: –
• Deep relaxation: the warmth relaxes you both physically and mentally;
• Stress is reduced, relieving mental and physical fatigue;
• Circulation is improved and muscles have an increased blood supply, improving function;
• Toxins and waste are eliminated more quickly;
• The warmth can relieve pain in muscles and joints;
• Tension in connective tissue is decreased
1hr – £60 Back and Legs
1hr 30mins – £90 Full Body