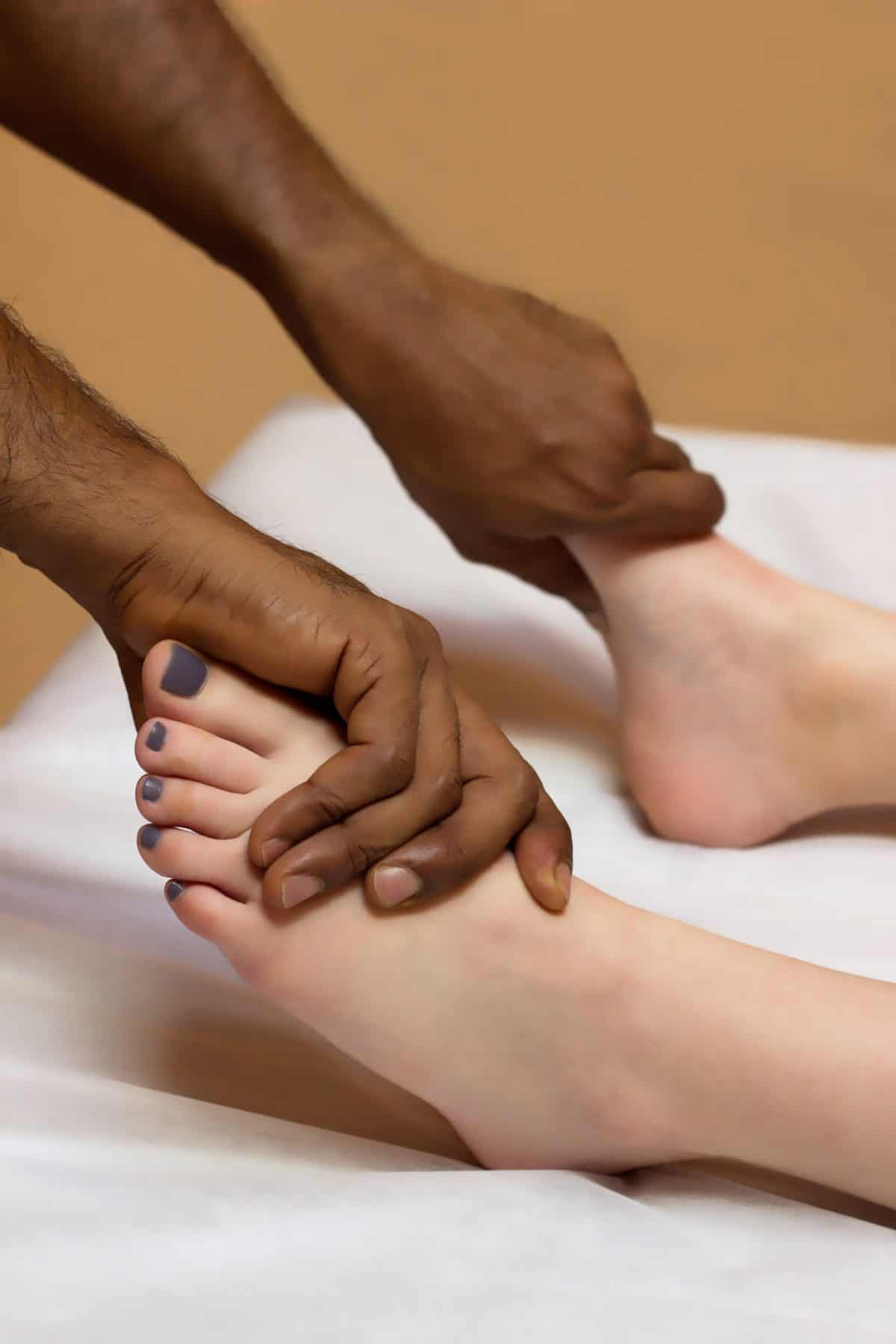 Pre-Conception Reflexology, also known as fertility reflexology can help …
To relax your body and mind to help prepare your entire system for achieving a healthy pregnancy.
To monitor ovulation cycles in order to identify the optimum time to try for conception.
Work with both partners to help to aim for the best physiological set-up they can to achieve within themselves to encourage a healthy pregnancy.
To look at nutritional elements to help alter your body ecology to create an optimal environment to nurture a viable pregnancy.
To help rid your body of excess toxins and unwanted hormones in order to help your system function optimally.
Boost your immune system to keep you well and help avoid infections that could lead to miscarriage.
You to look at your home environment to see if there are elements which can be altered to help nurture the best possible environment for getting pregnant.
A medium to firm pressure is applied to each foot, providing a full treatment while focusing on particular reflex points to provide you with the most beneficial and relaxing treatment possible.
Reflexology is an extremely powerful and relaxing treatment that will leave you feeling calm and rejuvenated.
Regular reflexology sessions are suggested for optimal results.