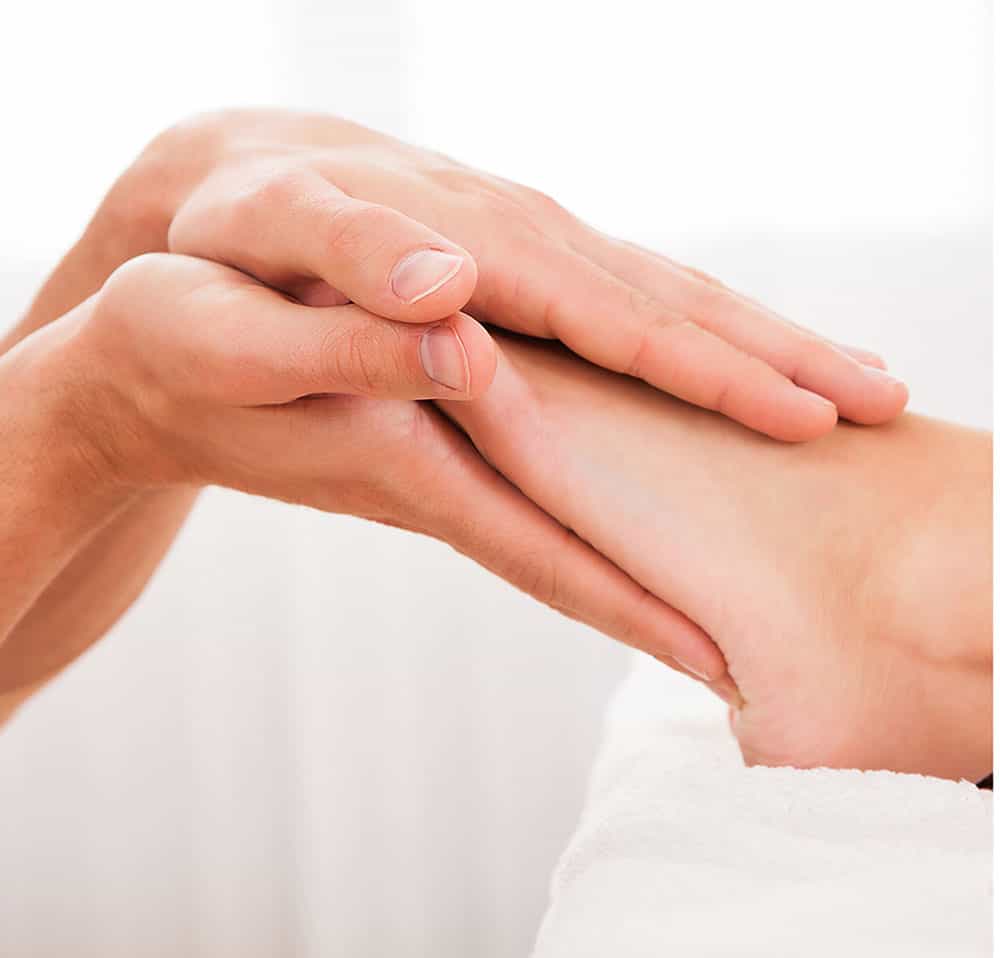 Reflexology works by applying medium to firm pressure to the whole foot, while focusing on certain areas on the feet, known as reflexes to gently stimulate the corresponding eight systems and organs of the body: skeletal, muscular, neurological, respiratory, endocrine, digestive, vascular, and reproductive/urinary. This helps to create balance within the body to instil a sense of well being and can help the body to heal itself.
Not only will reflexology help to rebalance your system you'll also find that reflexology can leave you feeling calm and refreshed.
Reflexology is perfect for everyone, whether you're an office worker, busy mum with little time to herself or if you're just looking to feel more balanced and calmer.
Some people notice that regular reflexology treatments helps to improve the quality of their sleep, improve their mood and immune system, however everyone responds differently, so the only way to find out how you'll feel is to book yourself in for a treatment!
Regular reflexology sessions are suggested for optimal results.